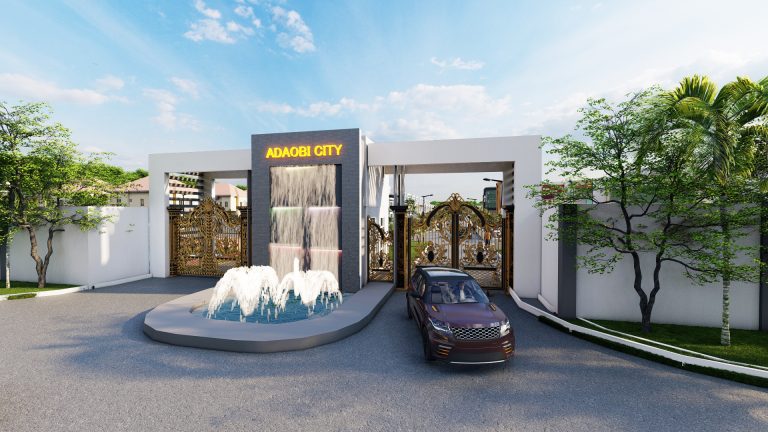 ABOUT ADAOBI CITY BY HAV'I-LAH REAL ESTATE WORLDWIDE LIMITED
ADAOBI CITY, a place of wealth and tranquility, Adaobi City is one of the first Water fountain estate in Africa. This is a development by Hav'i-Lah Real Estate Worldwide Limited, a leading real estate company with its office in Chevron Alternative Route, Lekki, Lagos State. Adaobi City is located at Alapaja Aiyegbami Town, Ibeju-Lekki Local Government Area, off Lekki-Epe express-way, Lagos State. This property offers a 500% ROI in 4 years because of Its close proximity to places like;
⦁ Pan Atlantic University.
⦁ 4th Mainland Bridge.
• Eleganza Factory Complex.
• Alaro City.
• Proposed Ibeju-Lekki International Airport.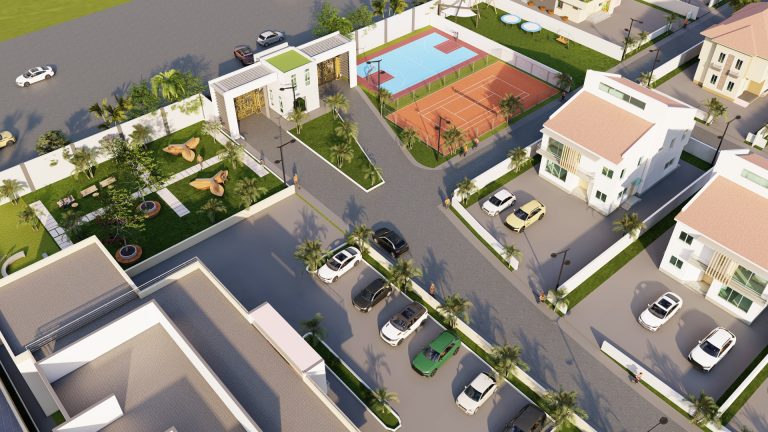 Development has begun, However, full development commences JANUARY, 2023. The title of the land is a Government Allocated C of O. There are not any encumbrances on the land, the Land is free from every known government acquisition of interest and adverse claims. 
Apart from the high ROI, subscribers get to enjoy amazing facilities like Gated house/Security house, Drainage system, Perimeter fencing, Street light, Interlocked roads, Water fountains, Tennis court, Central water system, Gym area, Swimming pool, Green area, Children play area, Central sewage, Supermarket, Electricity, Basket ball court.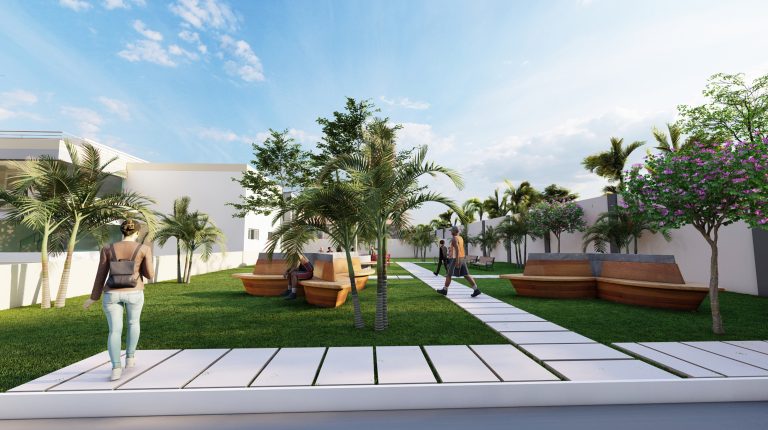 INVESTMENT PROGRAM
It's a Residential and commercial development with 300sqm (N9M), 500sqm (N15M), and 1000sqm (N25M) available With a Deposit of N1,000,000.00, you can be on your way to owning a piece of ADAOBI CITY and with our desire to make property ownership easy, we have our amazing payment plan where you can pay for your plot in installment over a period of 12 MONTHS. There are other benefits to enjoy, by the time we launch, we plan on raising 14 units of stylish 1, 2 and 3 bedrooms Bungalows, it is a well-planned and structured project, that would add value of the land and its environs. Subcribers could be looking at earning about 40% ROI in every quarter, leading to a 500% ROI in 4 years.
Apart from the high Return on Investment (ROI), Investors can also earn massively through referrals. Referrals attracts commission.
featured projects.
Where luxury meets affordability
from our blog.
News & Events